UK Holiday 11: Cornwall 5: St Ives (page 10/10)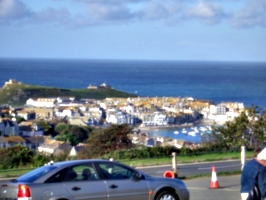 This is the view of the surprisingly compact town from the car park. In the background, the ocean.
Note: If you got here from a search engine and don't see what you were looking for, it might have moved onto a different page within this gallery.
---